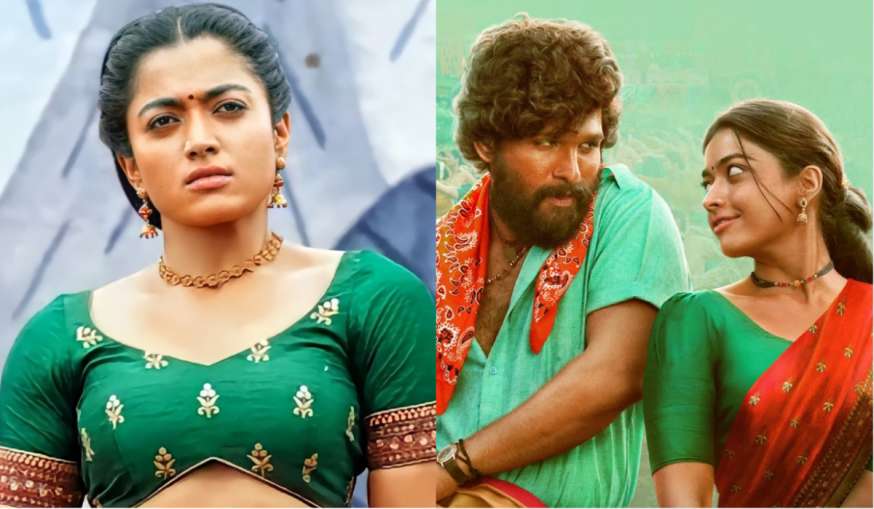 Allu Arjun And Rashmika Mandanna The film 'Pushpa' was a superhit, now the fans are eagerly waiting for 'Pushpa 2'. There is a lot of discussion about the film, although the film has not come on the floor yet. Speculations are rife at the moment regarding the second part of Sukumar's directorial. While fans are speculating about the nature of Pushpa Raj-Bhanwar Singh Shekhawat in the second installment of the blockbuster film 'Pushpa', there is a lot of buzz about Rashmika Mandanna's role as well. Speculation is rife that Rashmika Mandanna's character, Srivalli will be killed by baddies, leaving Allu Arjun's character angry and devastated and he will seek revenge by becoming even more dangerous.
This Rumor How much is true cannot be said right now but Twitter users are speculating. Showing the villain who kills the heroine to take revenge on the hero is now common in films, despite this you saw this in 'KGF 2', will now Sukumar also adopt the same story or will we get to see the story of none . Since the audience should sympathize with the smuggler-hero, 'Pushpa Raj' was humiliated by his detractors in the first part. On the other hand, if the heroine dies in the second part, then once again people will sympathize with Pushpa Raj.
The shooting of the film will start in August and only when this film comes out, something can be said about it. At present, the script of 'Pushpa 2' is being written.
Input- IANS
Also read-
window.addEventListener('load', (event) => { setTimeout(function(){ loadFacebookScript(); }, 7000); });