New Delhi.
Most Comfortable 7 Seater Cars In India: People in India now take special care of the comfort in their cars, because if the seats will be comfortable, then they also like to do long journeys by car. In such a situation, companies in SUVs and MPVs, especially 7 seater cars, now pay attention to comfortable seats in their third row ie third row, so that the passengers do not have to worry. Last year Mahindra launched its new XUV700 and 6-7 seaters like Tata Safari and MG Gloster were already available in India. Along with this, people like cars like Toyota Innova, Fortuner and Maruti Ertiga also very much. Today we are telling you about the comfortable 6-7 seater cars sold in India.
Toyota Innova Crysta
When it comes to comfortable 7 seater cars, the first name that comes to mind is Toyota Innova Crysta. This luxury MPV has been seen on Indian roads since 2005 and even now it continues to impress people, due to which its sales are also high.
Maruti Suzuki Ertiga
Maruti Suzuki Ertiga has captured the MPV segment since its launch. In the past, Ertiga was introduced with better looks and features. The MPV is known for its excellent interiors as well as smooth commuting in all three rows and a comfortable ride.
Mahindra Marazzo
Mahindra & Mahindra's MPV Marazzo offers ample space with a shark-like design that can seat up to 8 people. It comes with both captain seat or bench seating layout. It is strong, safe, spacious and reliable car, which makes it a fit family MPV.
Tata Safari
Talking about Tata's signature SUV Safari, the older generation of Safari was well received by the people due to their road presence and off-roading capabilities. It has been ruling the streets since 1998 and has now come in a new avatar with the latest technology. The Land Rover-signature platform gives it a distinct look with a sturdy and safe build. It gets a luxurious interior in both 6- and 7-seater variants with captain seats and boss mode for the 6-seater version. It has proper space in each row for a comfortable ride.
Mahindra Scorpio
Mahindra Scorpio can never be missed when it comes to big and strong SUVs. This too has been running on Indian roads for almost two decades and is present in the used and new car market. This SUV has managed to retain Mahindra's dominance as the second largest company. The SUV is currently offered in 7-9 seater options, all being spacious and powerful as well as equipped with the latest features.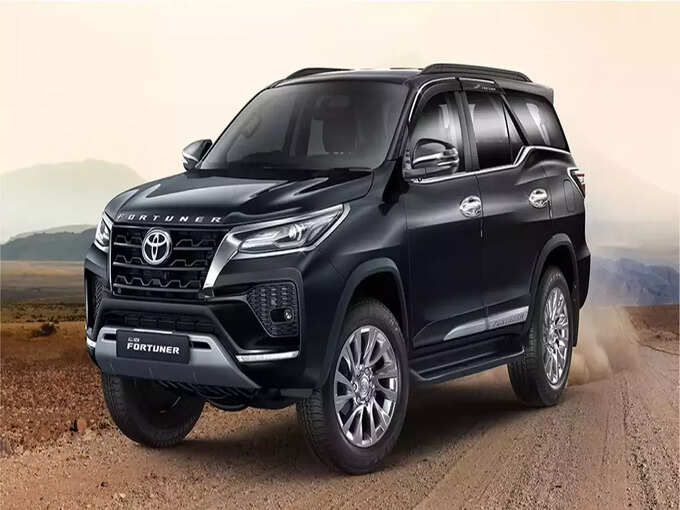 Toyota Fortuner
The Toyota Fortuner has maintained its strong position in its segment and has been updated with the times and designs. It has been popular ever since its launch and with Ford exiting the Indian market, its competition has also waned. It has the durability as well as road presence to rule the track with comfort and offroading. It provides comfortable riding for the passengers as well as comfortable seat in all rows with latest features.
MG Gloster
This luxury SUV from MG Motors is a competitor to the Toyota Fortuner. It also gets premium features along with upmarket upholstery and refined luxury in the cabin. It is an autonomous luxury SUV in India. With a powerful engine and AWD for off-roading, it gets a luxurious and practical interior with comfortable and spacious seating. It has been running well without any facelift as of now and is available in both the 6/7 seater layouts.