New Delhi.
Odysse Electric Scooter And Bikes: The sales of electric two-wheelers in India have seen a lot in the last few years and newcomers are doing well in this segment. One such company is Odysse, which manufactures premium electric scooters and motorcycles. We had a recent conversation with Odyssey CEO Namin Vora, in which he gave his opinion on many important issues. Whether it is on the future of the electric vehicle industry, policies of EV companies, new trends and standards, or how to move towards environmental protection through electric vehicles, Namin freely expressed her opinion on all these issues and It is also important for you to know about them. So, let us now go through the questions and answers one by one.
What is the future of the EV industry in India?
We Vora- India is yet to reap the benefits of adopting electric mobility as a mode of transport, but the future of electric vehicles in the country is brighter than ever. We have seen a significant increase in the use of electric vehicles in the current era as a result of increasing capacity in the production of e-vehicles by new EV makers like Odyssey. The government on its part is also contributing a lot in promoting the use of electric vehicles in India. This includes subsidies given by the government to electric vehicle companies and other initiatives including tax cuts. But the lack of infrastructure to promote electric vehicles and their high cost is one of the many factors that are hindering India's adoption of a fully electric eco-system. The government and electric vehicle manufacturers should work together to address these challenges and accelerate the process of making India a global manufacturing hub for EVs.
We Vora- Many states are formulating policies at the grassroots level to promote the use of electric vehicles. Many government schemes have been run to promote the production of electric vehicles in the country. The government is also giving subsidy to these companies, but this is not enough. Even now the government can make many such policies and guidelines, so that the companies manufacturing vehicles in India can be motivated to make electric vehicles. There is a great need to formulate more appropriate and appropriate policies for the transition from internal combustion engine-powered vehicles to electric vehicles. In an effort to make electric vehicles more efficient and economical in terms of fuel economy, research and development regulations should be considered more flexible. The number of electric vehicle manufacturers is increasing. Providing them easily subsidized land for setting up industries can be a big step in promoting companies like ours. Initiatives such as raising venture capital funds for research in the EV sector will also encourage automakers to manufacture electric vehicles. The adoption of electrical vehicles by the government as a means of transport for public use could prove to be a game-changing step for auto companies.
What are the new technological trends for electric vehicle manufacturers?
We Vora- Today, apart from startups dedicated to manufacturing EVs, several giants have also entered the market for manufacturing electrical vehicles. This has opened the way for more electrification in the field of mobility. Self-driving technology is gaining a lot of importance in the industry in the field of autonomous driving and is rapidly expanding its scope in the industry. Inventions related to hydrogen fuel cell technology is another factor, which has attracted people. The range and refueling technology of fuel cell electric vehicles have a significant impact on their use in heavy vehicles. Along with this, smart charging feature has also been given in it, which apart from conventional chargers stay in touch with your car and grid. This gives you more value for your money and saves on energy consumption. Another important trend in electric vehicles that could impact the supply of materials to manufacture electric vehicles is the adoption of cell-to-pack technology. It removes the modules and collects the sub cells in one big pack. This improves the density of energy. Reduces manufacturing complexities and improves overall cost.
Why is there a need to set standards for battery powered electric vehicles?
We Vora- Currently, everyone is talking about promoting electric vehicles in a big way, but only a few have focused on standardizing battery types. For the next 50 years, vehicles with internal combustion engines will gradually be replaced by electric vehicles. Therefore, the battery should be standardized as soon as possible. The standardized size of the electric vehicle means that it can significantly reduce the cost of using an e-vehicle. When manufacturers of electric vehicles use batteries of the same standard rather than different types of batteries, it will also be easier to process the waste generated. Standardization of batteries will not only reduce the cost of electric vehicles. This may encourage second use of the batteries. These batteries can be used for other purposes than being recycled. This can be of great benefit to both manufacturers and consumers like us. But most importantly, it will allow us to align step by step with India's mission of promoting a sustainable and clean environment.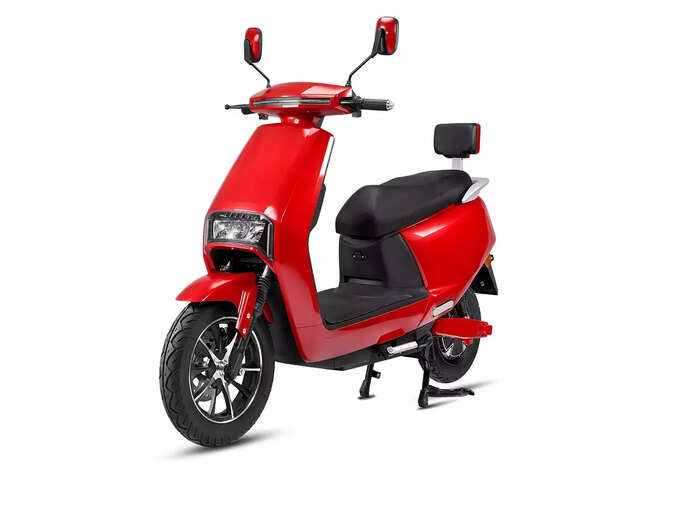 What are the effects of adopting electric cars on the environment?
We Vora- One of the main reasons for the increase in the adoption of electric cars is to provide a clean environment and provide relief from pollution. Compared to petrol and diesel, electric vehicles emit less greenhouse gases and pollutants. Electric vehicles are credited with contributing significantly to EVs in improving air quality in cities and towns. A pure electric car without a tailpipe does not emit carbon dioxide while driving and also improves air pollution. The adoption of electric cars gives consumers an opportunity to contribute to keeping the environment clean. However, the process of manufacturing electric vehicles can boost emissions. Even after keeping the battery manufacturing process separate, electric vehicle is the best option to make the environment clean and pollution-free as compared to conventional means of transport. Electric vehicles can also become a great option to make the environment cleaner and safer by recycling and reusing EV batteries.