Russian Prime Minister Mikhail Mishustin instructed Deputy Prime Minister Yuri Borisov to work with Roscosmos and the Ministry of Finance on the possibility of regularly launching Sitronics satellites into orbit.
"Together with the Ministry of Finance of Russia, to work out the possibility of ensuring the regular launch of Sitronics satellite vehicles into orbit"— stated in the order, published on Saturday on the website of the government.
The government also proposes to consider the possibility of sharing data from these satellites with various departments. "Together with the Ministry of Agriculture of Russia, the Ministry of Natural Resources of Russia, the Ministry of Emergency Situations of Russia, the Ministry of Defense of Russia, the Ministry of Finance of Russia and Rosreestr to work out the proposals of the Sitronics company on the use of Earth remote sensing data based on satellite devices of this company and submit a report to the government of the Russian Federation", — written in the document.
Roskosmos has already responded to this proposal. "The Roscosmos State Corporation supports the development of private cosmonautics in the country and will provide all necessary assistance in the creation of Russian commercial orbital constellations"– the message of the Telegram channel of Roscosmos says. But what kind of satellites are these, the launch of which is almost lobbied by the government itself?
In 2021, Sitronics Group acquired the Russian private company Sputniks, which specializes in the creation and production of satellites, high-tech satellite components and technologies for small spacecraft.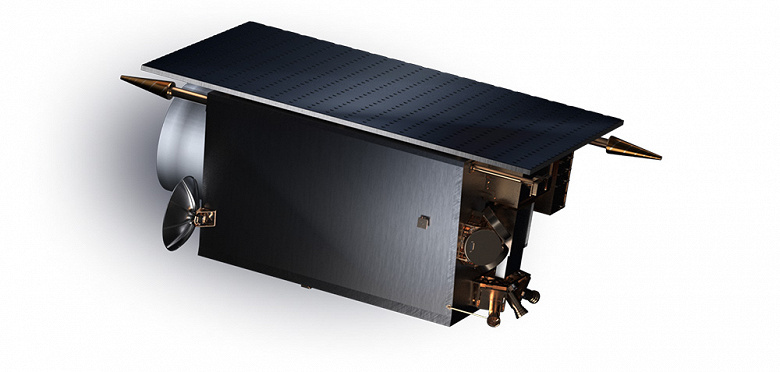 If you now go to the Sitronics website, then in the aerospace systems section there will be several models of satellites, from cubesats to quite large ones. Two platforms are suitable for remote sensing of the Earth: the SXC6 platform in the modification of ERS (Remote Sensing of the Earth) and the Pallada microsatellite platform. Apparently, we are talking about the latter, since we are talking about the Sitronics grouping. As for the SXC6 platform, the OrbiCraft-Zorkiy satellite was sent into orbit on its basis in March 2021 as a representative of the next generation of CubeSat systems after SXC1 and SXC3.