br>
Harivansh, Deputy Chairman, Rajya Sabha
After the 1983 padyatra, many serious discussions took place with Chandrashekhar's Indira Gandhi on the Punjab crisis. He asked Indira Gandhi to refrain from any military action or action around the Golden Temple. During the Emergency, Chandrashekhar was lodged in Patiala Jail, where he had read many books related to Sikh religion and culture. Once he had gone to meet Sant Logwal at Harmandir Sahib where Bhindranwale also asked for an appointment with him. Then Bhindranwale had a deep impact on the Khalistan movement. Chandrashekhar refused to meet Bhindranwale.
When Delhi was burning, Chandrashekhar roamed the streets
When the news of Indira Gandhi's assassination came on 31 October 1984, he was in Bhuvaneshwari Ashram. Chandrashekhar went to the hospital to see him. Things were starting to get tense. By evening, riots started in the country. Late in the night, Chandrashekhar was called by an acquaintance and told that his father had been killed by the rioters. He wanted to get his father's dead body removed from Ram Manohar Lohia Hospital. Chandrashekhar then called Home Minister PV Narasimha Rao and sought help, but he refused to help in the matter. By late night, the situation in Delhi had started getting uncontrollable. Chandrashekhar decided that he would go out in the streets of Delhi and try to pacify the rioters. He demanded a curfew pass from the Delhi Police Commissioner for this, but he said that it is not possible to give a pass to just one person. Then he along with a dozen youths demanded a pass. That night when Delhi was burning completely, Chandrashekhar showed courage and ventured out into the streets.
Congress's strategy to defeat opposition giants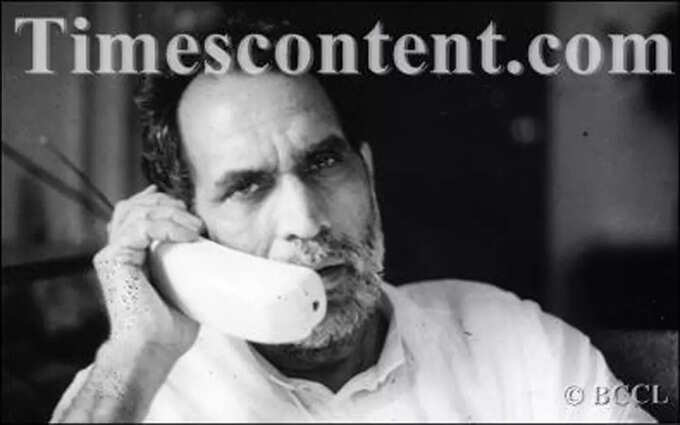 Chandrashekhar felt that Indira Gandhi was torn apart by the death of her son Sanjay Gandhi after her return to power in 1980. His focus also shifted away from governance. But when Rajiv Gandhi came after the assassination of Indira Gandhi, there was great hope. The opposition colleagues also felt that the country's politics for the next two decades had got a direction. In 1984-85, Congress's Arun Nehru made a strategy to defeat all strong opposition leaders including Chandrashekhar. Under this plan, Congress started calling Chandrashekhar as Bhindranwale of Ballia in his area. When Chandrashekhar came to file his nomination, youth Congress leaders raised slogans of 'Ballia ke Bhindranwale go back'. Chandrashekhar was walking without security. He was stunned seeing this scene. Then he stood up and asked, 'Is he being called Bhindranwala of Ballia for opposing Operation Bluestar?' Chandrashekhar stood up and narrated how he had come down the streets of Delhi to stop the riots. He said that even if anyone has any objection to his policies, he should vote because the country is above politics. Throughout the election, Chandrashekhar stood by his stand that he was against Operation Blue Star. Arun Nehru devoted all the resources to defeat him. Ultimately he lost the election.
Chandrashekhar bluntly told Indira Gandhi – the situation will become uncontrollable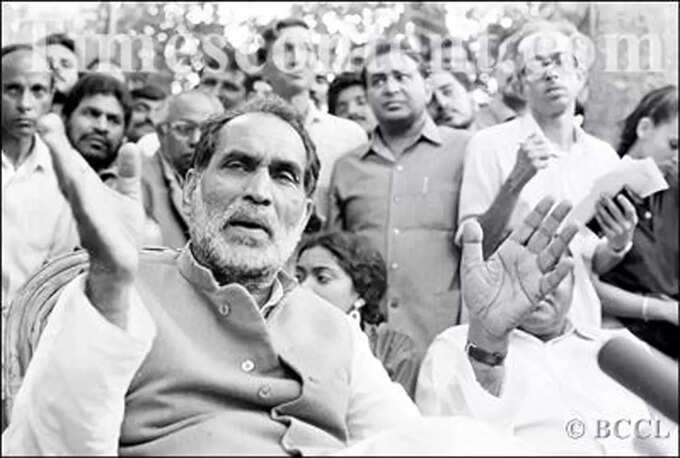 By 1974, the popularity of Indira Gandhi started declining rapidly. The fire of agitation from Gujarat had reached Delhi. Morarji Desai sat on a fast unto death in Delhi demanding the dissolution of the assembly along with the dismissal of the Gujarat CM. Chandrashekhar had old relations with Morarji Desai. Although both of them had lost contact after the break in Congress, yet he reached the venue of the fast to meet them. Chandrashekhar asked Morarji Desai to break the fast. He said that if anything happens to him, there will be chaos in the country. But Desai did not agree and said that everything depends on the will of the one above. Seeing the crisis arising, Chandrashekhar met Jagjivan Ram and YV Chavan and asked to do something soon. But both refused to interfere and said that Indira Gandhi would not bow down to Morarji Desai's demands under any circumstances. After this Chandrashekhar had no other option but to contact Indira Gandhi directly. During the meeting, Indira Gandhi told Chandrashekhar that if she accepts the demand of Morarji Desai, then such demands will start rising from the whole country. Chandrashekhar also bluntly told Indira Gandhi that if something happens to Morarji Desai, the atmosphere in the whole country can become uncontrollable.
Attempt to merge JP and Indira Gandhi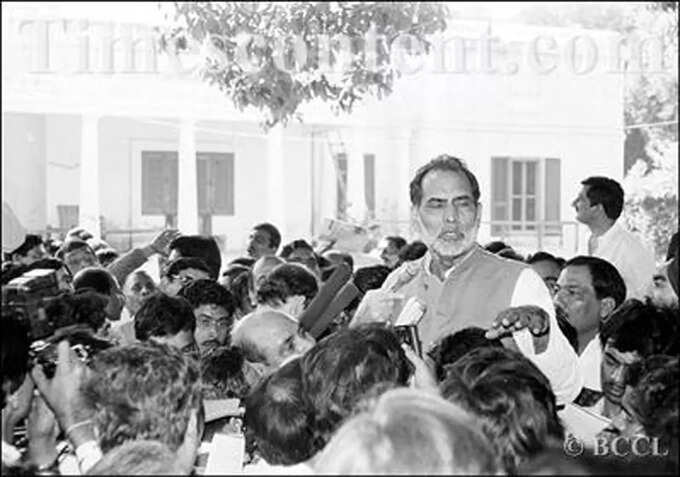 Ultimately, Chandrashekhar's intervention showed its effect and Indira Gandhi's stand softened. She agreed to talk. Indira Gandhi sent Uma Shankar Dixit to meet Chandrashekhar. The Gujarat Legislative Assembly was dissolved. This move gave further impetus to the Bihar movement. After this Indira Gandhi started pressurizing JP to stay away from the movement. But little did he know that the more pressure JP was putting on, the stronger he was getting. Chandrashekhar wished that JP and Indira Gandhi should work together which would have been a historic boon for the country. But due to the kind of developments in the later days, this hope started turning into despair. During the demonstration of JP Movement in Patna, there was a lathi charge by the police, in which many were badly injured. Even after this, Chandrashekhar did not give up hope. He was repeatedly trying to mediate between the two. When he came to Delhi, Indira Gandhi called the PMO to meet him. On reaching there, when the security personnel asked him to go to the PMO, he said that he did not know the way there. Everyone was surprised to hear this. He was going to the PMO for the first time after becoming MP in 1962.
(Excerpted from the book 'Chandrashekhar, The Last Icon of Ideological Politics', published by Roopa Publications)