Nvidia video cards of the new generation are credited with incredible gluttony up to 600 watts of power consumption. True, the latest data allows us to hope that at least the GeForce RTX 4090 will require only 450 watts. But the GeForce RTX 4090 Ti, if it comes out, will obviously consume more.
One would think that a card with such appetites could only have a liquid or, in extreme cases, a hybrid approval, but perhaps an air one would suffice. This is indicated by photos of the GeForce RTX 4090 Ti Founders Edition cooler, which appeared on the Web today.
Without a direct comparison, it is not so easy to estimate the dimensions, but you can still see that the radiator is huge. It's very big on current top Nvidia cards, but here it's even bigger.
At the same time, one can only guess whether even such a monstrous CO is enough to cool a card with a consumption of 600 W.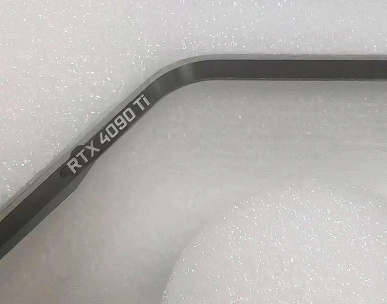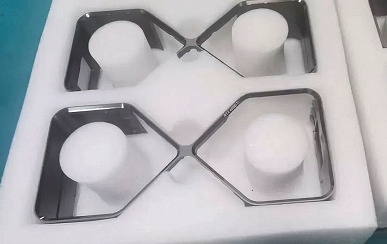 It also cannot be ruled out that this is just one of the prototypes of the cooler, and as a result the card will receive a different CO. Also, it could be a fake. But it is worth remembering that the photos of the GeForce RTX 3080 cooler at one time also appeared long before the announcement of the video cards themselves.