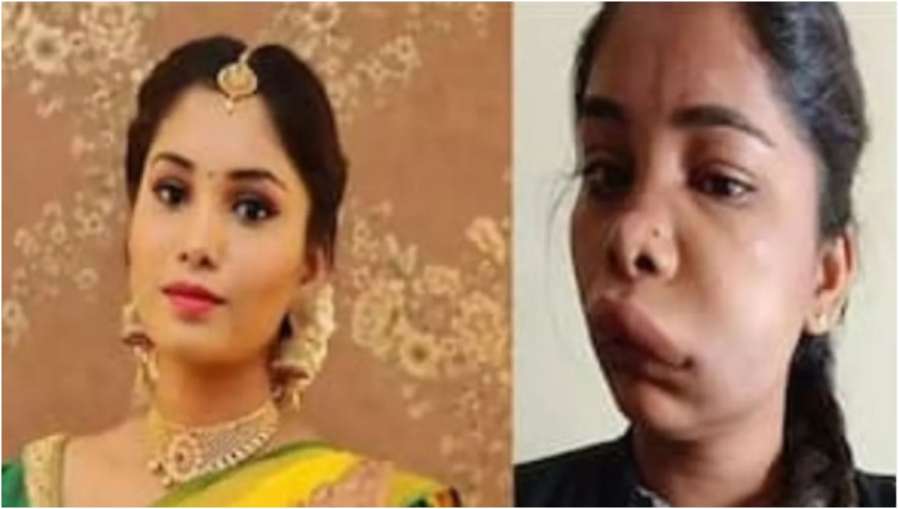 Highlights
Swati Satish's face deteriorated after a bad surgery
Swati Satish accuses doctor of doing wrong surgery
Swati Sathish SurgeryFor every actress, her face is her identity. Actresses rule the hearts of their fans with their beauty and performance. But what if your face only gets damaged? Afraid to even think about it. But Kannada actress Swati Satish is going through this trouble.
Actually Swati Satish's face has completely deteriorated due to wrong surgery. Due to which it has become very difficult to identify them now. According to the information received, the actress had undergone root canal surgery, due to which her face has deteriorated due to wrong treatment. Some pictures of Swati are becoming viral everywhere on social media. It can be seen in the pictures that his face is completely swollen from one side.
In the pictures going viral, Swati Satish's eyes, lips, cheeks and lower part of the face look completely disfigured. On this whole matter, the actress says that her treatment was done wrongly in Bangalore and she was given incomplete information and medicines regarding treatment, due to which her face deteriorated.
According to the reports, during the procedure of surgery, she was given salicylic acid instead of anesthesia, which was detected when Swati reached another hospital for treatment. Currently, he is undergoing treatment in another hospital and his face is improving. Let us tell you that this is not the first anecdote when such things have come to the fore after this surgery. Earlier last month i.e. in May 2022, Chetna Raj died due to plastic surgery. According to reports, Chetna Raj had gone to the hospital for fat free surgery.
also read