Highlights
The performance of KKR's team has not been anything special so far
KKR team can be out if they lose one more match
This time Shreyas Iyer has been made the new captain of the team
There is something wrong with KKR in IPL 2022. The team started well in this year's IPL, but after that the team's car got derailed and the team is struggling to make it to the playoffs. The team has so far given its 20 players a chance in the playing XI, which is the most players played by any team this year. The team combination is yet to be set. Not only this, the team has tried five opening pairs so far. Which cannot be said to be true under any circumstances. Now IPL has reached that stage where a single defeat can take you out of the tournament. KKR are not able to give chance to their retained players only in the playing XI.
So far five opening pairs of KKR have landed on the field.
KKR have fielded five opening pairs so far. Venkatesh Iyer and Ajinkya Rahane opened in five matches, followed by the change. Aaron Finch and Venkatesh Iyer opened the innings in two matches. Apart from this, Aaron Finch and Sunil Narine opened in a match. Sam Billings opened in the same match. Today KKR took their new pair on the field. When Baba Inderjit landed on the field with Aaron Finch, everyone was shocked. Although Baba Indrajit has opened in TNPL, but this is IPL, the best players in the world play here. Even today the opening pair did not work and there is every possibility that a new opening pair can be seen in the next match.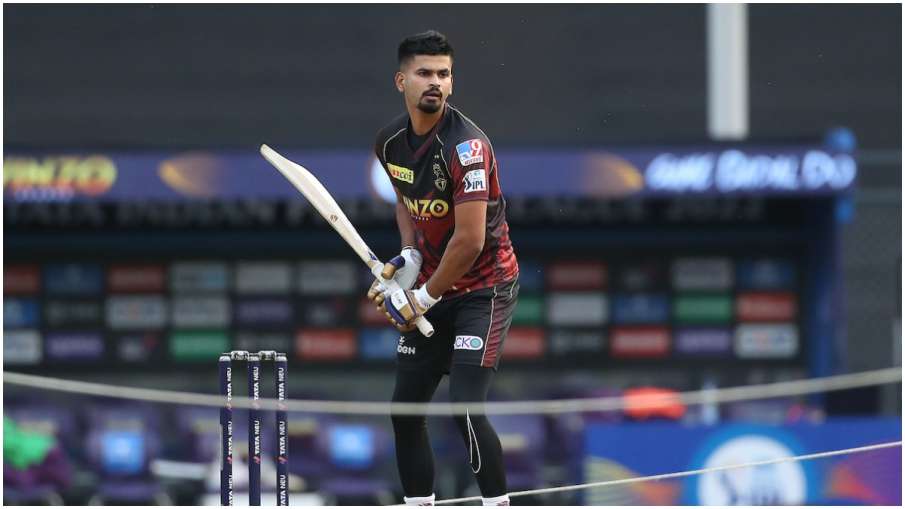 Shreyas Iyer
Only retained players are unable to make a place in the playing XI
KKR neither included Venkatesh Iyer in the playing XI nor played Varun Chakraborty today. Both of them are eight crore players. And these were retained by Kekea. When you don't give your retained player a chance in the playing XI, then it is understandable that something is wrong. Apart from this, Pat Cummins, who was bought for 7.25 crores, also did not get a chance in the playing XI. That is, these three big players of more than 23 crores were sitting on the bench.
KKR's opening pair this season
Venkatesh Iyer and Ajinkya Rahane (5 matches)
Aaron Finch and Venkatesh Iyer (2 matches)
Aaron Finch and Sunil Narine (1 match)
Sam Billings and Sunil Narine (1 match)
Aaron Finch and Baba Inderjit (Today)
,