Paris:
Prime Minister Narendra Modi, who is on a tour of Europe amid the ongoing Russian attack in Ukraine, reached the French capital Paris on Wednesday. PM Modi met his friend French President Emmanuel Macron. There was great chemistry between PM Modi and Macron and both of them hugged each other. This visit of PM Modi to France is taking place at a time when America and other western countries are putting pressure on India regarding Russia. In such a situation, India can move rapidly towards its friend France. Analysts are describing France as the 'new Russia' for India, providing state-of-the-art fighter aircraft like Rafale, Mirage and Kalvari submarine to India. Let us know the meaning of friendship between India and France under the leadership of PM Modi.
After Macron's return to power in France, PM Modi is one of the few foreign leaders who have met the French President. International experts say that France is now becoming the 'new Russia' for India. India, which is still dependent on Russian weapons, is getting everything from France to the state-of-the-art Rafale fighter jets to the Kalavari submarine. It was the Mirage-2000 aircraft of France that entered Pakistan and carried out the Balakot air strike. Not only this, now India and France are going to fight together the increasing infiltration of China Dragon in the Indian Ocean.
Mariupol Russia Control: The capture of Mariupol is like a 'victory' in the Ukraine war for Russia, know why Putin is happy
Russia, France played friendship over Pokhran nuclear blast
When India tested the atomic bomb in Pokhran in 1998, France was the only powerful country that neither criticized nor imposed any sanctions on New Delhi. America and Britain had imposed sanctions. Even Russia, an integral friend of India, was very upset with the nuclear tests and asked why it had not been told earlier. On the other hand, France openly supported India. France is the only country after Britain whose head of state was invited as the chief guest during Republic Day celebrations in the years 1976, 1980, 1998, 2008 and 2016.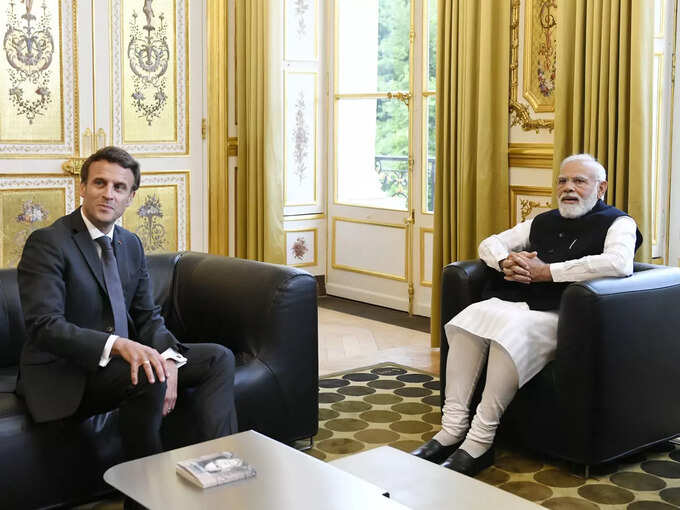 France was the second country after Russia to have signed an agreement to sell nuclear reactors to India after the Nuclear Suppliers Countries' group allowed nuclear trade in 2008. This is the reason why PM Modi said in the year 2016 that India and France are made for each other. Relations with France have become stronger after the return of PM Modi to power in the year 2019. In August 2019, PM Modi visited France after India's abrogation of Article 370 from Kashmir. During this, Macron did not comment on Kashmir.


Poseidon Drone: How dangerous is Russia's underwater nuclear drone Poseidon? Threatening to remove Britain from the map
France openly supported India against Pakistan
That too when China called a meeting of the UN Security Council at the behest of Pakistan. Apart from this, France had supported the resolution brought against Pakistani terrorist Masood Azhar in the Security Council and the proposal of FATF against Pakistan. Due to this, India's trust in France is increasing continuously. This is the reason why analysts are now calling France the 'New Russia' of India. When India is on the target of Western countries regarding Russia, Macron can help India a lot. Macron and Putin have had a very close relationship. Macron also visited Moscow regarding Ukraine.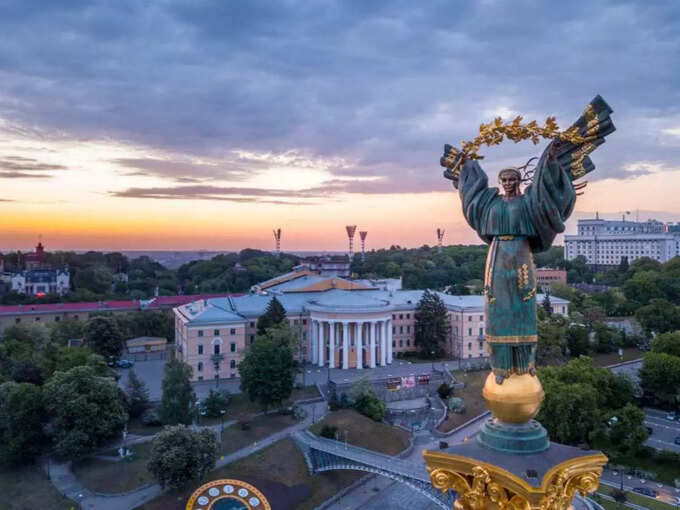 Indira Gandhi started defense relations
In the 1980s, the then Prime Minister Indira Gandhi turned to France to reduce India's dependence on arms imports from the Soviet Union. After this, the defense relations of India and France have become very strong, which continue from sea to air. PM Modi's effort is to increase the industry to make weapons in India in collaboration with France so that we can become self-reliant. Defense analysts say that after the cancellation of the nuclear deal with Australia, now France can offer India a nuclear submarine. This can be of great help to India in reining in China.

,