br>
Ahmedabad :
Hardik Patel is going to join Bharatiya Janata Party. Many reactions are coming about his leaving Congress and joining BJP. If a section of BJP is angry with him coming to BJP, then many Congress leaders are also attacking him. Old videos and old tweets of Hardik Patel are becoming fiercely viral on social media, in which he once slammed the BJP. Hardik Patel has cursed from PM Modi to Home Minister Amit Shah on many occasions.
Patidar leader Narendra Patel had joined BJP. Within a few hours, he had also severed ties with the BJP. Then he made serious allegations that he was offered one crore rupees to join BJP. Hardik Patel had targeted BJP after Narendra Patel left BJP. Hardik Patel had tweeted against BJP and wrote, 'People of Gujarat are not so cheap that BJP will buy. The people of Gujarat are being insulted, the people of Gujarat will avenge the insult.

Hardik Patel: Beginning of a new chapter, I will work as a small soldier… Hardik Patel's tweet before joining BJP
'Being Muslim is a crime in the country'
Hardik Patel had said that being a Muslim is considered a crime in this country, but I am a Hindu, then why is the saffron group lying behind me after washing my hands, is it just because we have challenged the saheb?
Told Amit Shah to General Dyer
After the Patidar agitation in Gujarat, the Patidar community was very angry with the BJP leaders. Amit Shah had reached to persuade the Patidars. Then Amit Shah was named General Dyer by Hardik Patel.

Hardik Patel TO Join BJP: Party office filled with poster banners, went out after worshiping… Know every live update of Hardik Patel going to join BJP
'BJP moves the shoes of the feet'
Hardik Patel made a tweet in December 2017 and wrote, 'The right people are not respected in the BJP but those who remain at Amit Shah's feet are brought forward.'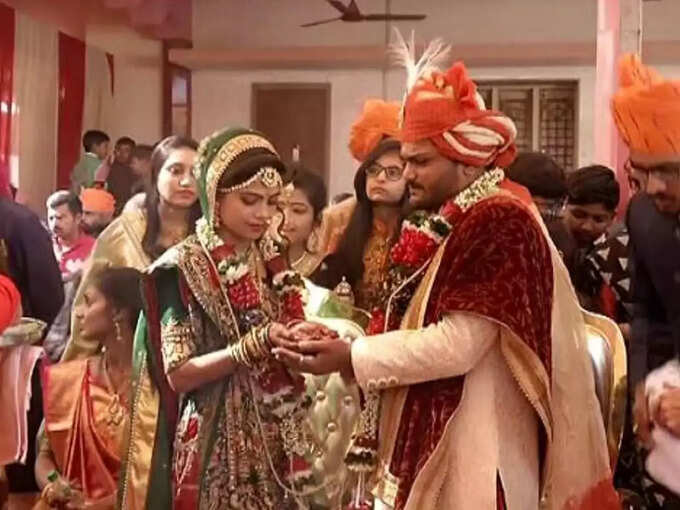 'Certificate not needed from BJP'
Hardik Patel, who reached Bhopal in 2018, had said, 'Various things were said about my stay in Bhopal. It was even told that there will be casteism due to your arrival. If talking about youth, farmers and employment is casteism, then I have to do this, but those who do politics of Hindu and Muslim, talk about breaking the country, they do not call it casteism, but they call it patriotism, we need such people. Don't need a certificate of patriotism.