The Evolute brand is a novelty in the Russian automotive market. The brand became known at the end of March, when the Ministry of Industry and Trade of the Russian Federation, the administration of the Lipetsk region and the Motorinvest company signed a special investment contract providing for the production of electric vehicles in Lipetsk. Until recently, there were no details about the car, but now live cars have been shown in Moscow. True, apparently, they were assembled in China.
Evolute electric vehicles were shown at an exhibition organized in honor of the opening of the largest multi-refueling complex in Russia, Neftmagistral, in Moscow. The characteristics of potential novelties of the Russian market are also disclosed.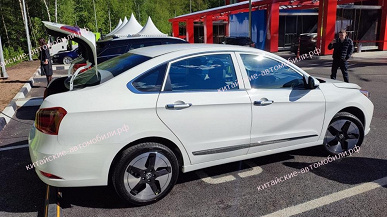 The white sedan is the Evolute i-PRO. He is a copy of the Dongfeng Aeolus E70 sample of 2020. It is driven by an electric motor with a capacity of 150 hp. with a torque of 260 N⋅m. Weight – 1,555 kg, maximum speed – 150 km / h. The sedan takes 9.9 seconds to accelerate to 100 km / h. A full charge of the 53 kWh traction battery should be enough to cover a distance of 420 kilometers.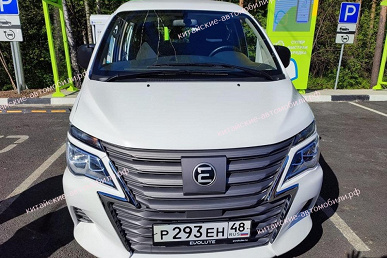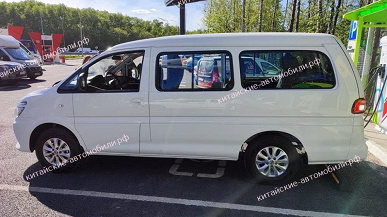 Another white electric vehicle is the Evolute i-VAN minivan, known in China as the Dongfeng LingZhi EV. There is a 123 hp engine. with a torque of 300 N⋅m and rear-wheel drive. Weight – 2020 kg, so the dynamics will be more sluggish than the sedan. The capacity of the traction battery, by the way, is the same as that of the Evolute i-PRO, the range is also about the same as that of a sedan.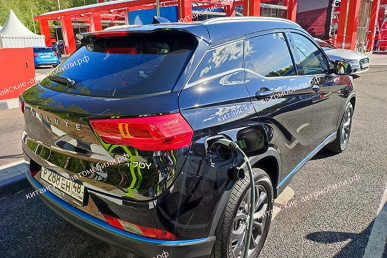 A potentially more popular model among consumers is the Evolute i-JOY crossover (aka 2019 DFSK Glory E3 or Seres 3). This is the most powerful model – here the engine produces 163 hp, the car accelerates to 100 km / h in 8.9 seconds. Traction battery – with the same capacity of 53 kWh, cruising range – about 405 km.
The line will include two more crossovers, the name of one of them is the Evolute i-JET. There are no prices yet, when sales start is also unclear. Judging by the sealed original Dongfeng emblem on the steering wheel of a minivan, it will not come to the assembly of cars in Russia soon.