DJI recently introduced the Mini 3 Pro compact drone, and soon another compact FPV class model (the so-called "racing drone") will appear in the company's range. The source says what is called the new Avata.
Visually, Avata is very different from DJI FPV. We can say that conceptually these are completely different models. Avata's outdoor design makes it more suitable for indoor use.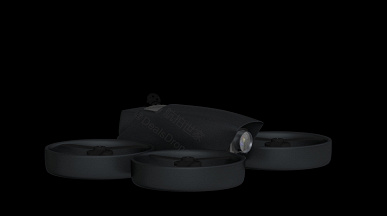 Together with a radically redesigned design, a significantly improved photo and video quality is also promised: it is expected to be at the level Mini 3 Pro. The third important feature is improved autonomy. The weight of the novelty will be about 500 grams, along with it, DJI is likely to introduce a new system for controlling the FPV drone. The premiere of Avata is expected in the summer.