After morning fall all major cryptocurrencies in the market recorded growth. Bitcoin at the time of publication is worth over $19,700, although it is below $18,000 in the morning. Against the backdrop of an avalanche-like fall, this growth does not look impressive, but it is there and amounts to about 2%.
Ethereum has also begun to rise – already over $1050 at the time of publication, although a few hours ago it was in the region of $888. Cryptocurrency added about 2.5%.
In general, over the past week, the cryptocurrency market has fallen by more than 35%, although the exact reason for this has not yet been reported. At the moment the situation is stabilizing. Almost all cryptocurrencies from the top 10 began to gain value, although at the end of the week it is still in the "red zone".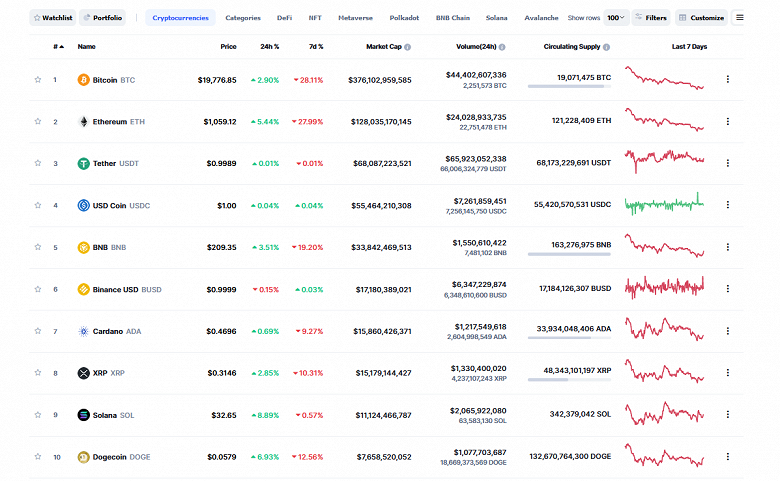 At the same time, Changpeng Zhao, CEO of the Binance crypto exchange, is positive. According to him, the cryptocurrency market is growing and developing.