br>
New Delhi:
Corona Cases In India has started increasing once again in India. Now in a day the figure has crossed 12 thousand. This figure has been crossed for the first time in about 109 days since 26 February. Maharashtra has registered a 36% increase in the number of cases in a day. At the same time, in Delhi also the positivity rate has crossed 7 percent. Sometimes the cases are decreasing and then suddenly they start increasing. Experts have different opinions about what is the reason behind this. Dr K Srinath Reddy of PFHI says that the way Corona cases are seeing ups and downs, it is like playing chess with them.
Why Corona cases are sometimes less and sometimes more
Dr K Srinath Reddy of the Public Health Foundation of India (PFHI) says that there is an ups and downs in the cases of corona. Omicron variants infect very rapidly. Fluctuations in Corona cases are going on not only in India but all over the world. However, it is a matter of relief that people are not falling seriously ill due to this variant. Srinath Reddy says that we have to be careful and other variants do not appear anywhere. It cannot be said with certainty that the story of Corona will end with Omicron. Dr Reddy says that it is wise to take a booster dose of Corona.
Covid 19 News: Today more than 1300 new cases of corona in Delhi, people getting infected very fast in NCR too
young people getting infected
Young people are getting more infected with Corona. According to a report of the Health Department, most of the people who get infected are between the age group of 21 to 50 years. The reason for the large number of youth getting infected is believed to be negligence towards corona and not taking interest in getting booster dose. Children are currently relieved from Corona. Doctors say that there is a need to be alert with children. Children can also get infected if anyone in the family is exposed to the infection.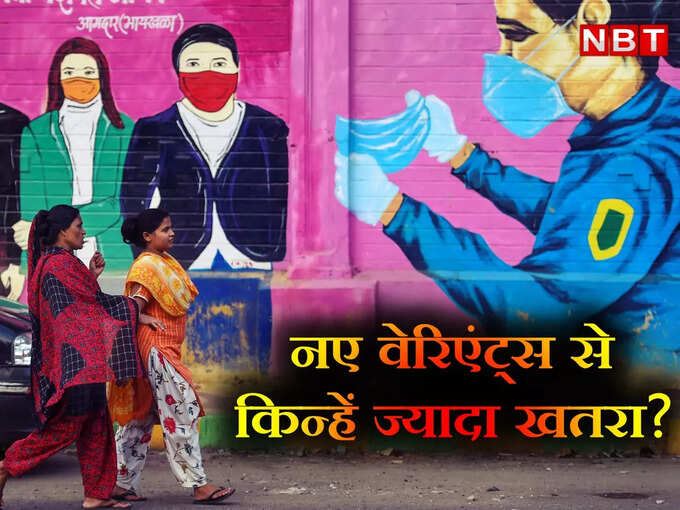 Corona cases increased rapidly in Maharashtra
On Thursday, 12 thousand 213 cases of corona were reported across the country. At the same time, 11 people lost their lives in a day due to Kovid. On Wednesday, 8,641 new cases of corona were registered in Maharashtra alone, this number was beyond 4 thousand. For the first time after February 12 in Maharashtra, the number of daily cases of corona reached this much. Mumbai alone reported 2,293 cases, the highest in 143 days. Cases of BA.4 and BA.5 sub-variants of Omicron variants of Corona have also increased in Mumbai. On Wednesday, 1,375 new cases of corona virus were reported in Delhi and the infection rate was 7.01 percent.