Highlights
Cheteshwar Pujara scored three centuries in five innings of County Championship
Pujara had a partnership of 154 runs with Rizwan.
India will play the only Test match against England in Birmingham from July 1-5
Cheteshwar Pujara is making a lot of headlines in county cricket these days. Playing for Sussex, Pujara has scored 531 runs in the last three matches. With this, he has solidified his claim to play for the upcoming one-off Test match against England. He scored three centuries, including two double centuries, while dealing with the conditions of England. After this, there is speculation that Pujara may consider playing in the team for the Test match against England.
Let us tell you that the Indian team will play the only Test match against England from July 1 to July 5 this year at Edgbaston, Birmingham. However, there is still a lot of time left in this match. But after being dropped from the recent Test series against Sri Lanka, it is a matter of discussion that Pujara has staked his claim for a comeback. Now the biggest question arises that if Pujara comes then who will go?
It will also be a big headache for the team management as to who should be dropped on the return of Cheteshwar Pujara. Hanuma Vihari batted at number three in place of Pujara in the Sri Lanka series. Shreyas Iyer was seen playing in place of Ajinkya Rahane. Rahane's return can be difficult considering his recent and Ranji performances. But will Hanuma Vihari have to lose his place once again? This will be something to be seen.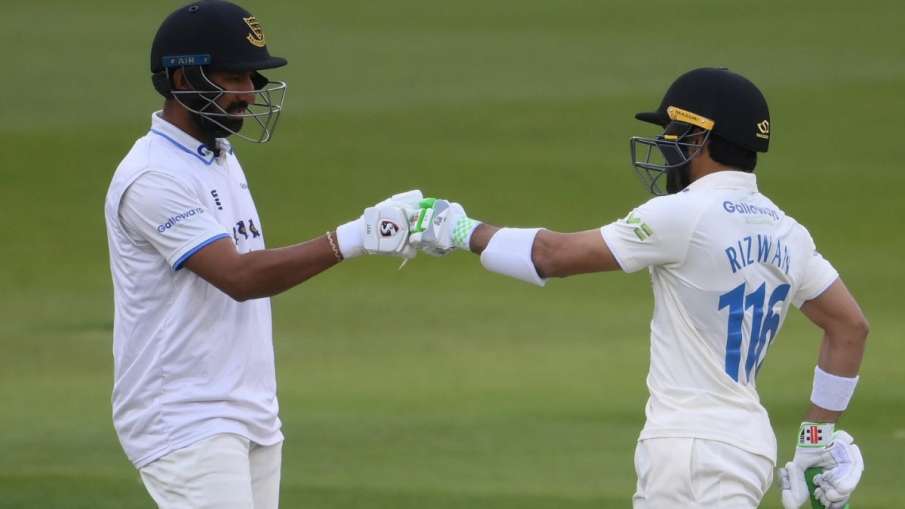 Pujara made a brilliant partnership of 154 runs with Pakistani player Mohammad Rizwan.
Why would it be difficult to ignore Pujara?
Actually Cheteshwar Pujara's record has always been good in England. They like the conditions there. Last year, he scored 227 runs in the four Test matches played there, including two half-centuries. He could not play the big innings, but he scored more runs than Virat Kohli (218). In such a situation, he has a good point to make his place in this Test match.
Apart from this, Pujara's current performance is in front of everyone. On the other hand, Virat Kohli who is considered the pillar of the Indian middle order is out of form these days. Even in IPL, runs are not coming off his bat. Because of this also it will be difficult to ignore Pujara in this match.
On the other hand, if we look at Pujara's score in the last 10 innings or last 5 Test matches, he has scored 219 runs. On the other hand, if we talk about Virat Kohli, he has scored 272 runs in the last five Tests. But it is worth noting that Pujara has played four out of five matches on foreign soil and Kohli has played three matches on Indian soil. In such a situation, Pujara's record cannot be considered bad.
At the same time, the Indian team is constantly going through the problem of a poor middle order. Virat Kohli is out of form and many legends (Ravi Shastri) are advising him to take a break. In such a situation, if Virat is rested for this tour, then we can consider Pujara to play in his place.
,