Bollywood veteran actor Dharmendra has been discharged from the hospital. He was suddenly admitted to the hospital due to back problem. At present, he is at his home and is recovering from this problem.
Dharmendra
Recently shared the video and told why he had to go to the hospital. Actually, the actor had to be admitted to the hospital due to muscle pull.
Through the video, he said- 'Friends, don't do anything too much. I did and I had to bear the brunt of it. I had pulled a big muscle in my back, due to which I had to visit the hospital. It was difficult for a couple of days there, but with the blessings of all of you, I have come back. Now don't worry, because now I will take care of health more than before.
where the actor muscle bridge problem Started because of exercise. Let us tell you that even at the age of 86, Dharmendra exercises daily, but due to overdoing it, there is a problem of muscle pull. Let the elders learn from this mistake of c. Some things should be taken care of so that this does not happen to them. (Photo Credits: @aapkadharam Instagram)
Why is there a problem of muscle bridge
The problem of muscle bridge is more in old age. that's because Muscles Fiber starts decreasing in the muscles, due to which the flexibility in the muscles starts decreasing. In such a situation, when an injury occurs, the possibility of pain increases more. Apart from this, there are many reasons for muscle bridge-
poor flexibility
more physical activity
exercising more
sleeping in bad posture
Lifting heavy things or throwing heavy things etc.
Dharmendra told in the video why he had to be admitted to the hospital
Take these precautions to avoid muscle bridge
Never make the mistake of sitting in one position for a long time. Try to take breaks in between and keep changing your positions. While sitting on the chair or anywhere, take back support.
Always make it a habit to sit and get up in a good posture. Make changes in your posture muscle strain will not come.
Be careful lifting anything. Don't be in any hurry in this. While lifting, always keep your back straight and bend at the knees. Also, do not lift and twist at the same time.
Sometimes the problem of muscle bridge is also due to falling or climbing stairs. In such a situation, it is very important that while climbing and descending the stairs, hold the handrail. Never walk in such slippers and shoes, in which there is a fear of falling.
Your increasing weight can also cause this problem. obesity Because of this, the problem of muscle bridge can occur on a daily basis. Because of this, this problem mostly occurs in places like waist, back, neck, shoulder etc.
home remedies for muscle pulls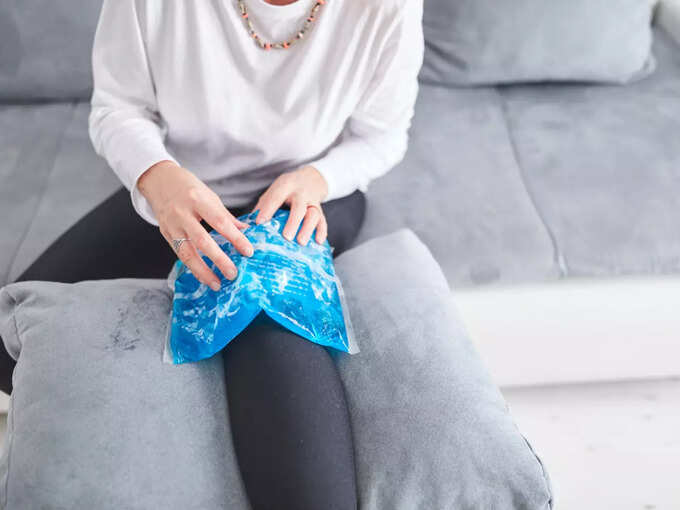 After straining the muscles, ice should be applied immediately. Wrap it in a cloth and compress the affected area continuously for a few minutes.
Wrap the affected area with an elastic bandage. Sometimes due to muscle strain, both swelling and pain start, so wrap the elastic bandage for a few minutes. Rest after wrapping it. It is better to rest as much as you can in the muscle bridge.
When should you contact the doctor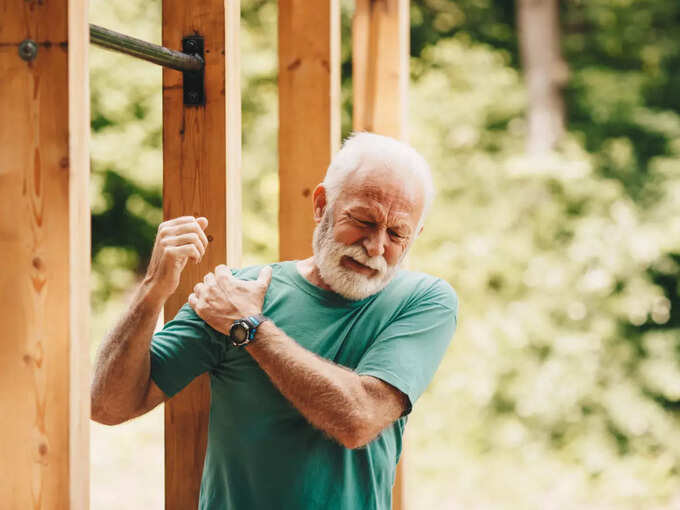 Initially, home remedies can be done in case of muscle pull, but if the problem starts increasing then contact the doctor. Apart from this, if the problems mentioned here are visible, then get treatment immediately.
Contact your doctor even if the pain does not subside after a week.
numb the affected area
Go to the doctor immediately in case of bleeding from the injury site.
Difficulty in walking or moving due to muscle strain.
Disclaimer: This article is for general information only. It cannot in any way be a substitute for any medicine or treatment. Always contact your doctor for more details.
,