Highlights
Arun Lal married 28 years younger Bulbul Saha
Former cricketer Arun Lal is the coach of Bengal cricket team
Former cricketer Saba Karim seen with close friends at the wedding ceremony
Former India cricketer Arun Lal has married for the second time at the age of 66. He has tied the knot with Bulbul Saha, 28 years younger than him. In an event held in Kolkata, both got their marriage registration done and then started their new married life by cutting the cake. During this, Arun Lal was also seen kissing his wife Bulbul. Many wedding pictures are being shared on social media.
India's opening batsman and commentator Arun Lal has taken seven rounds for the second time. According to the news, he is divorced from his first wife Reena. It is said that Reena's health is still very bad and Arun Lal has done this second marriage only after Reena's wish. Arun is also currently the coach of Bengal cricket team. Arun and Bulbul have known each other for a long time and they got engaged only last month.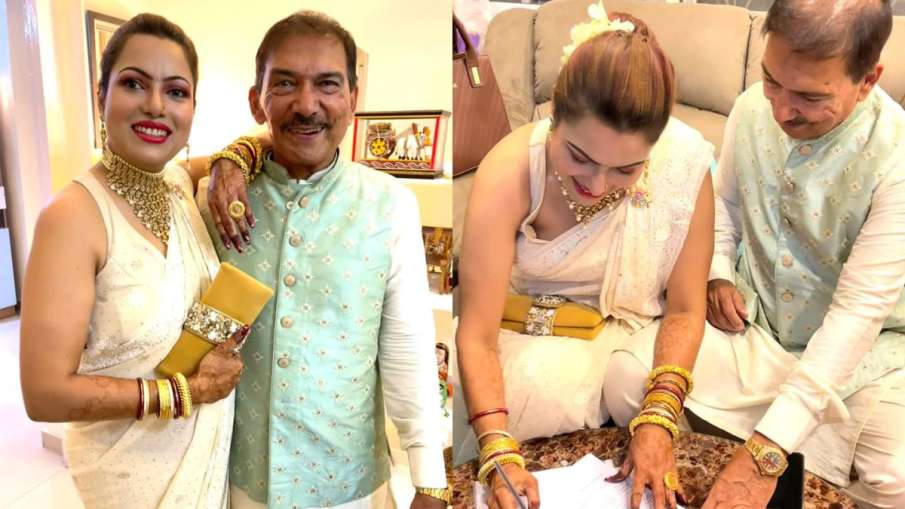 Marriage registration of Arun Lal and Bulbul Saha
Bulbul Saha shared wedding photos on his Facebook account after his wedding and thanked everyone. He wrote that, now officially Mrs. Has become Lal. Many thanks to all our friends, family members for supporting us. On the occasion of his marriage, only limited people including his family members, close friends were present.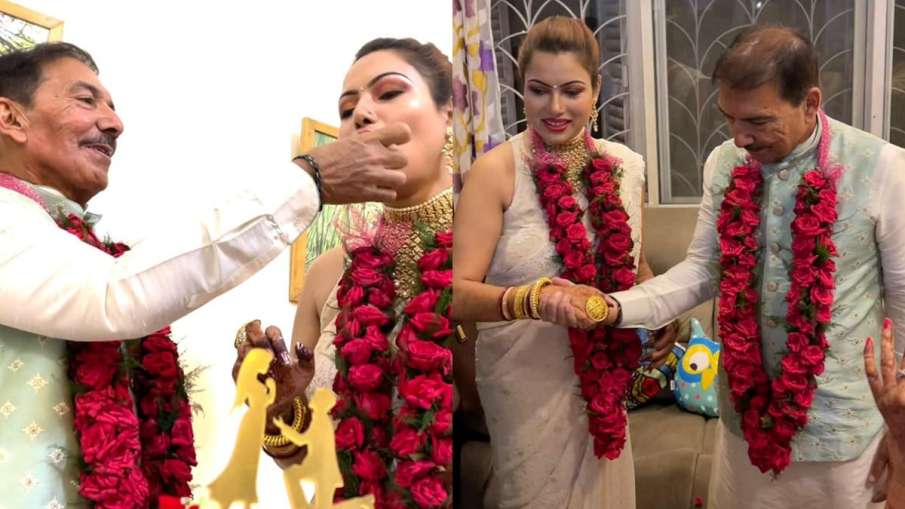 Arun and Bulbul cut the cake after marriage
View all wedding photos
Saba Karim also arrived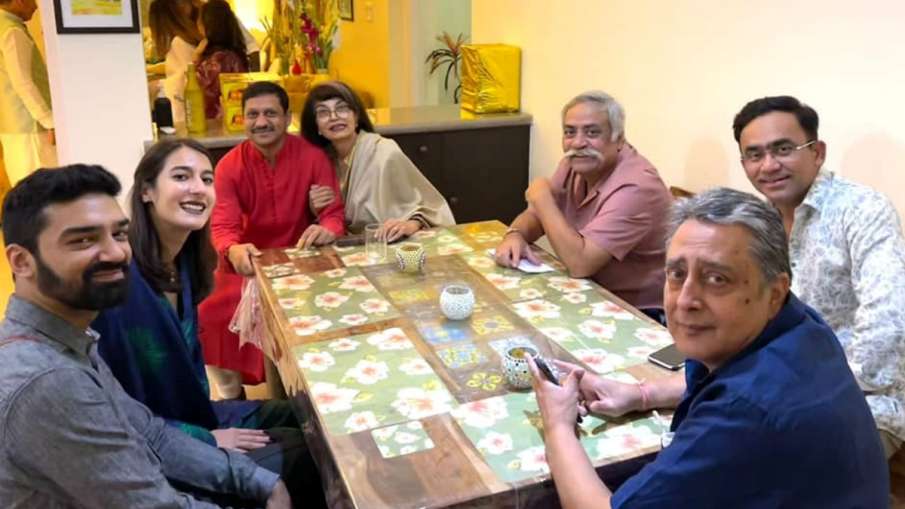 Former cricketer Saba Karim seen in close friends of Arun-Bulbul at the wedding
Arun Lal has played 16 Test matches for India, in which he has 729 runs to his name. Also he has scored 122 runs in 13 ODIs. Arun Lal played his last match in 1989 after making his international debut in 1982. During this, his friend Saba Karim, who played with him, also reached his wedding. Saba Karim was seen in pictures with family members of Arun and Bulbul.
,