Prototypes of the 2024 Skoda Octavia liftback and station wagon have been spotted for the first time on a road test in Austria. Spy photos published portal Motor1.com.
It is noteworthy that the test cars are not completely covered with camouflage, but only in front and behind. This is probably due to the fact that the main changes in the design took place just in these places, and there is nothing much to hide in the central part. It is expected that the Skoda Octavia 2024 will receive new headlights, taillights, grille, hood and bumpers.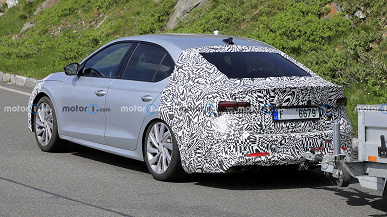 So far, no one can say what characteristics the new Skoda Octavia will be equipped with, now one can only guess. It is likely that under the hood will be installed a new internal combustion engine developed by the VW Group as the last internal combustion engine before the company focuses exclusively on electric vehicles.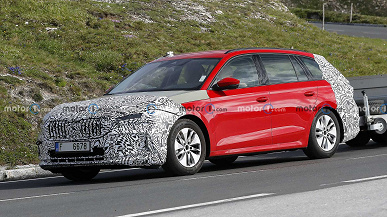 The current fourth generation Skoda Octavia was released at the end of 2019. The new generation is expected either before the end of 2023 or as early as early 2024.