br>
Lucknow

Uttar Pradesh Assembly Elections (
UP Election
2022) Samajwadi Party chief and former Chief Minister after the release of the first list of candidates of the Bharatiya Janata Party
Akhilesh Yadav
took a jibe at CM Yogi Adityanath. Akhilesh said that Yogi Adityanath is not a member of BJP. That is why the BJP has sent him home after giving him a ticket from Gorakhpur. Akhilesh was addressing a press conference in Lucknow.
Bjp Candidate List 2022 UP: BJP has released the list of 107 candidates, know who got the ticket from where
The ruling BJP on Saturday released the first list of 107 candidates for the upcoming assembly elections in Uttar Pradesh. BJP announced 57 seats out of 58 seats in the first phase and 48 out of 55 seats in the second phase. CM Yogi Adityanath will contest from Gorakhpur city seat. Akhilesh took a jibe at this.
'BJP sent Yogi home'
SP chief Akhilesh Yadav said that sometimes he used to say that he will fight from Mathura, sometimes he used to talk about fighting from Ayodhya and sometimes from Prayagraj. I am happy that BJP sent him (Yogi Adityanath) to his home. Now I feel that they will have to stay in Gorakhpur itself, now there is no need to come back from there.
CM Yogi will contest from Gorakhpur city
CM Yogi Adityanath already regarding the UP elections.Yogi Adityanath) had announced to enter the field. The party has decided to make him contest from Gorakhpur city. Apart from this, Deputy CM Keshav Prasad Maurya will contest from Sirathu in Prayagraj.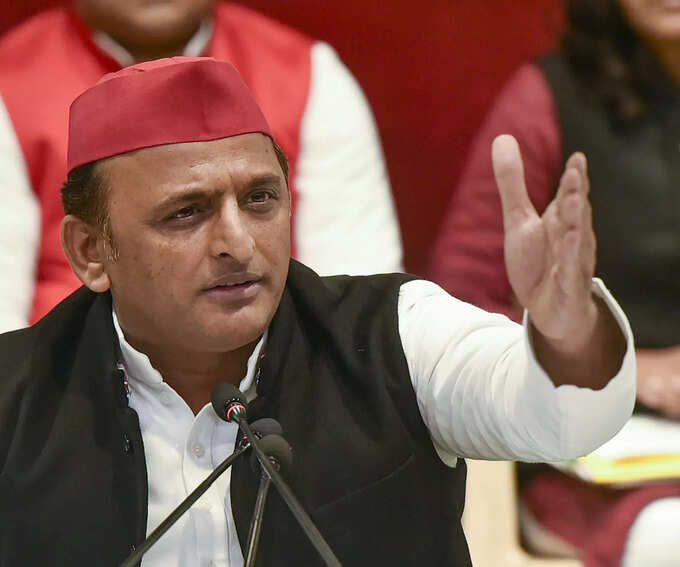 Akhilesh Yadav at a press conference. file photo
,